GPU and CPU Render Farm for 3ds Max
3ds Max GPU rendering or 3ds Max CPU rendering is every graphic designer's dream come true. If you have never heard of Render4you's Render Farm for 3ds Max and CPU Render Farm for 3ds Max, you are missing out! Rendering in 3ds Max has quickly become one of the most popular 3D software used today in VFX, product visualization, architectural design and especially motion graphics. Render4You's renderservice for 3ds Max support a variety of 3ds Max versions and external render engines.

Try and use 3ds Max Render Farm with a free starting credit of €25 when you register!
Have fun rendering!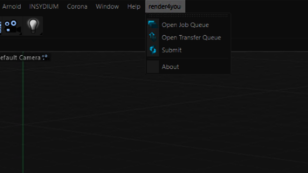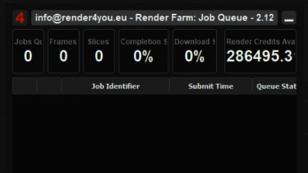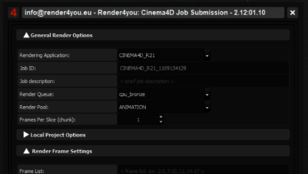 Plugins we support for all versions
Below some of the plugins Render4You's 3ds Max Render Farm does support.
AXYZ Anima
Bercon Maps
RailClone
Forest Pack
Tyflow
Quad Chamfer
MultiScatter
Multi Texture
Phoenix
FloorGenerator
Render4You's Render Farm 3ds Max software is powerful, easy to use and flexible enough to render any type of scene you may need. We have a wide range of features and plugins to choose from, as well as our own cache system that make your upload and rendering fast.
Supported 3ds Max Versions
Below you can find a list of 3ds Max compatible render engines that Render4You supports
3ds Max 2024
3ds Max 2023
3ds Max 2022
3ds Max 2021
3ds Max 2020
3ds Max 2019
3ds Max 2018
3ds Max 2017
Key features and benefits
3ds Max render farm is all about speed, efficiency and reliability. As a software solution for your 3D rendering needs, it allows you to solve all kinds of issues related to rendering processing on high-end GPUs and CPUs in one place. 3ds Max GPU and CPU render farm allows you to choose between several optimized solutions for each purpose: from single GPU and CPU rendering, to multi-GPU systems that work together as a whole and provide you with the most optimized result possible.
Specific features supported by Render4You's 3ds Max Render Farm include:
Latest versions of 3ds Max
Variety of 3ds Max render engines, including the latest versions of leading-class VRay, Octane, Arnold, Corona and Redshift
Quick and seamless online registration process
Complete support for custom render settings
Support for all major 3rd party plugins
Vrscan support for Corona renderer and Vray Renderer
All common image formats supported
We have hundreds of users rendering with Autodesk masterpiece, which makes us the top choice for motion graphics artists. Enabling smooth playback and the highest quality in multiple environments, the renderer is one of the best choices to render your project.